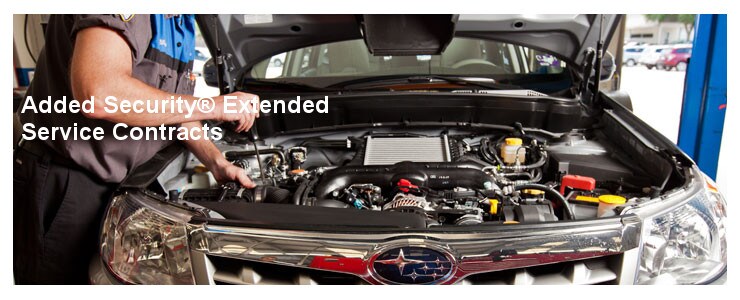 - Variable Term Length
Choose from 8 different options covering up to 7 years or 100,000 miles. 
- Towing and Rental Benefits
During covered repairs, you'll receive towing and rental car reimbursement.
- Comprehensive Coverage
Includes wear and tear, on-board computers and other items often excluded from service contracts.
- Genuine Subaru Parts
Repairs are made with genuine Subaru parts by factory trained Subaru technicians. 
- No Deductible
Plans are available with no deductible or as low as $50-$100 options.
For inquiries, contact Charles Williams (cwilliams@subaruofgwinnett.com) or Diana Vona (dvona@subaruofgwinnett.com)
Added Security plans are extended service agreements designed to protect your Subaru beyond the coverage provided by your original manufacturer's warranty.  They are exclusively for Subaru vehicles and backed by the company that cares most about your long term satisfaction, Subaru.
 Only Subaru Added Security® covers:


Wear and tear (for example, low engine compression, excess oil consumption due to worn engine components)
Consequential damage (for example, if a brake caliper fails causing the brake pad to require replacement, Added Security covers all related components)
Struts and CVJs (even torn CV boots are covered!)

  
A single repair could mean your Added Security agreement has paid for itself.  Choose to protect your investment with the company that knows your vehicle best, Subaru.