Home
 > 
Subaru Model Research
 > 2018 Subaru Forester vs Subaru Crosstrek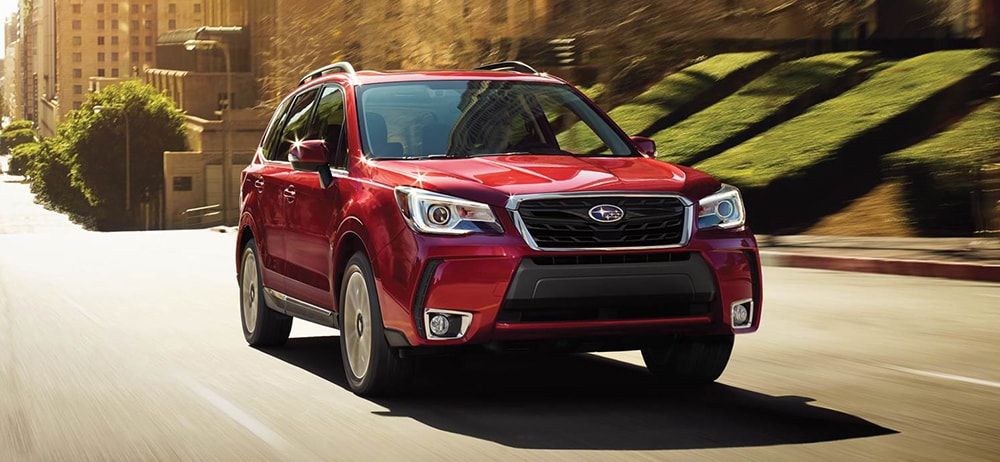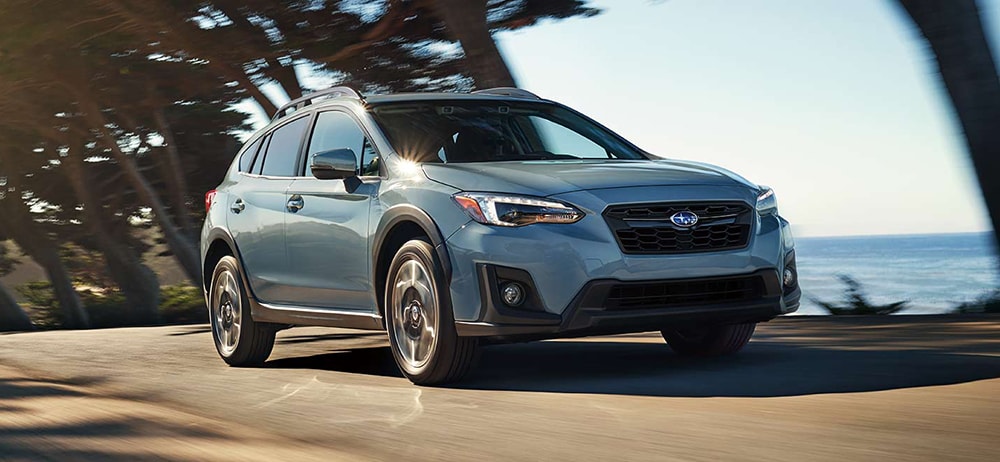 | | | |
| --- | --- | --- |
| 2018 Subaru Forester | vs. | 2018 Subaru Crosstrek |
| 22 city / 28 hwy | Fuel Economy | 27 city / 33 hwy |
| 170 hp | Horsepower | 152 hp |
| 174 lb-ft | Torque | 145 lb-ft |
Serving Duluth, Atlanta, and Johns Creek, GA
Compact SUVs are some of most popular vehicle categories for prospective buyers because they offer so many amenities. A compact sport utility vehicle drives like a small sedan, but also provides enough space and power to handle any hauling needs. If you are looking for a new compact SUV, then you can't go wrong with the 2018 Subaru Forester or Subaru Crosstrek. Both vehicles shine in the key feature categories, but there are still enough differences to make each option unique.
Performance
While the 2018 Subaru Forester and Crosstrek are both compact sport utility vehicles from the same brand, they will perform slightly different on the road. The new Forester comes with a 2.5-liter H-4 engine that provides 170 horsepower and 174 foot-pounds of torque. You will get slightly less power when driving the new Crosstrek. Its 2.0-liter H-4 engine offers 152 horsepower and 145 foot-pounds of torque. Both vehicles can haul up to 1,500 pounds despite the 2018 Forester containing a slightly stronger engine. The all-wheel drive powertrain and near identical turning radius allows the Forester and Crosstrek to handle virtually the same when out on the road. It is up to you to decide if you prefer the extra power of the Forester, but you will not be disappointment with the performance of either of these two SUVs from Subaru.
Fuel Efficiency
There are still a lot of people that like to disparage sport utility vehicles because they believe they get poor gas mileage. While this belief may have been accurate 10 years ago, it is not true today. The 2018 Subaru Forester and Crosstrek both get excellent gas mileage that can rival some of the most popular compact sedans on the market today. The new Forester has a fuel efficiency of approximately 26 miles per gallon in the city and 32 miles per gallon on the highway. The new Crosstrek gets approximately 27 miles per gallon in the city and 33 miles per gallon on the highway. While you can get slightly better fuel efficiency by purchasing the 2018 Subaru Crosstrek, you simply can't go wrong with either vehicle.
Features
It is safe to say that you will likely have several loved ones riding in your new SUV at some point, so safety is going to be one of the most important factors when purchasing a new vehicle. Whether you choose the 2018 Subaru Forester or Crosstrek, you are guaranteed to get top-of-the-line safety features. Both sport utility vehicles have anti-lock brakes, electronic stability control, low tire pressure warning lights and seven airbags. You will also get an in-vehicle assistant service in the Subaru Forester. This is the only big safety feature you will not find in the Crosstrek. These excellent safety features helped both vehicles earn a four-star overall crash test rating.
---
It is clearly tough to pick between the 2018 Forester or Crosstrek, so you need to test drive both vehicles at our dealership. Getting behind the wheel of these great SUVs is the only way to make the right purchasing decision.
All figures are EPA estimates. Actual mileage may vary.