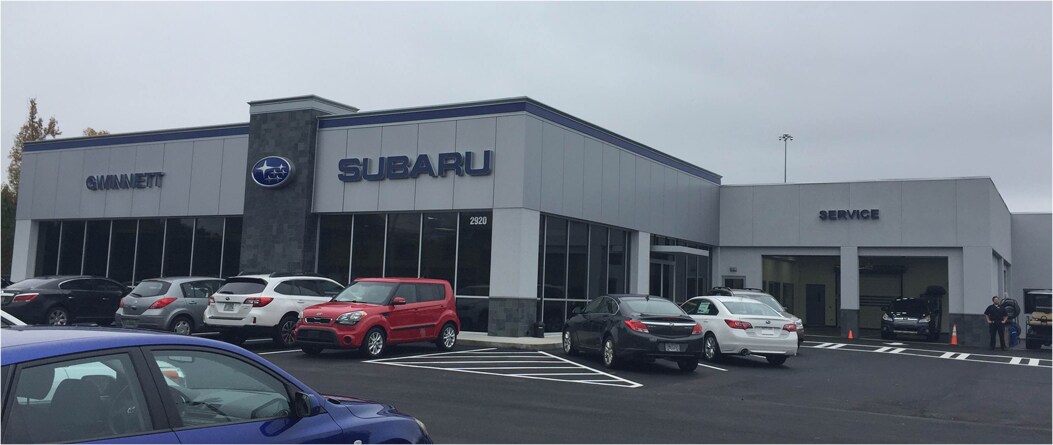 Take Care of Your Subaru at the Subaru of Gwinnett Service Center
Subaru vehicles are built to last, and they can be great vehicles to drive around Duluth. If you'd like your Subaru to handle itself well for the long run, it would be a smart idea to maintain it regularly and to address any problems once you notice them.
How Our Team in Duluth Helps You
You can trust our team near Atlanta with your Subaru sedan, SUV, or hatchback. Our staff members are highly trained and pay close attention to detail. As a result, you can have confidence in our ability to take care of your vehicle properly. In addition to being skilled when it comes to working with vehicles, we're also quite friendly. You can feel free to bring up questions or concerns at any time. We'll give you our attention and will ensure that you have all the information you need.
Having Specific Issues?
Sometimes, customers come to us because of specific problems. We're often called by those who know that something's not right but can't pinpoint what's happening around Johns Creek. With our knowledge and experience, we're able to diagnose issues and fix problems with genuine parts. This allows us to move forward with the remedy in an efficient manner. Issues that we work on include those related to the brakes, alternator, transmission, and engine. Of course, we can fix your vehicle when that dreaded "check engine" light pops up.
Routine Service
It can be very important to have your Subaru regularly maintained. This will keep it in prime condition, making for a much safer situation for you and your passengers. We're available to do oil changes, tire rotations, fluid replacements, and more. Whatever you need assistance with, we can take care of it near Sandy Springs. Realizing that our customers can be very busy people, we try to get vehicles in and out as quickly as possible.
Contact or Visit Subaru of Gwinnett to Learn More
Please give us a call if you have any questions for our service department or would like to set up your appointment in Duluth. We look forward to being able to help you get the most out of your Subaru.
.